Remote Working: The New Norm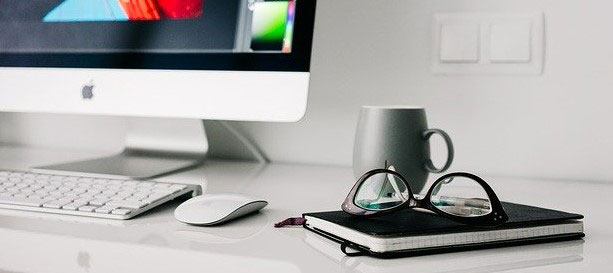 The need to suddenly enable a significant part of your workforce to work at home has highlighted how the traditional laptop and VPN methods are time consuming to setup and clunky to use. Not to mention the cost and supply implications.
This has highlighted a major capability gap between businesses who have already embraced remote working, and businesses who find themselves in dire need of a continuity plan to enable office-based staff to work at home with minimal disruption.
This time it's COVID-19, but there are many more common risks you should be taking as seriously. Damage to commercial premises as a result of a fire, flood or major power cut can harm productivity as you'd be unable to access the office whilst repairs are taking place. If remote working hasn't already been embraced, office-based staff will be unable to work and could put clients at risk of looking elsewhere.
The initial focus following the outbreak was to enable as many staff as possible to work from home. However, in the medium-term, security should now be at the forefront of every business owners mind with the view of working from home becoming the new norm. You must make sure you are monitoring security systems constantly and complying to GDPR in order to provide your clients with confidence.
Our Suggested Approach
Minimise Risk:
Zero trust
Always assume the end user device is not secure to keep corporate systems and data protected. 2-factor authentication is one way to make sure your software remains secure when accessed remotely. As well as this, ensuring policies regarding up-to-date AV, software patches and firewalls are adhered to will keep your devices protected.
No VPN
Do not allow direct connections between the end users device and your corporate systems and data. Remote working can introduce significant risks as you open up your connection when using unsecure devices. Unsecure end devices could have malware and viruses and are hot property for cyber criminals. VPNs can allow malware to travel from remote devices and networks to infect corporate networks and devices.
Control the spread of confidential data
It is vital that business owners remain in control and stop any file transfers to remote devices via USB. With people working remotely, data will inevitably be copied locally unless controlled. It is also important to remember that many data breaches occur on paper and will now occur more often with workers using home printers. Protocols need to be put in place to control the spread of confidential information so it can be kept secure. GDPR still applies and your clients are likely to ask how their confidential information is going to be protected with this new way of working.
Maximise Productivity:
Authorise the use of personal devices
The right security software will enable staff to work on home laptops, pcs or tablets as easy as working on their office pc. As long as the device has the best security in place, it will be as safe as business owned devices.
Elect a simple, easy way of connecting
VPNs can be clunky with high levels of support often needed. This is magnified when your entire workforce is forced to work remotely.
Preparation
Implement and test hardware, software and protocols to ensure staff are able to work at maximum efficiency. This includes ensuring staff have access to all the applications and information they need. When staff log-on remotely from a new device, presenting them with the same desktop, applications and data provides familiarity and should reduce the adjustment period significantly.
How can Hexagon IT help you?
We enable remote working solutions for customers through our cloud-based Citrix Netscaler Gateway and other Citrix technologies. It enables zero trust connectivity with office or cloud-based systems enabling staff to work on corporate or personal devices securely while protecting corporate networks and controlling and securing confidential data.
If you require help and advice on remote working for your business, our team of experts will be more than happy to discuss the best solutions for you.