PROVIDING OUTSTANDING IT SERVICES & SUPPORT
IN HERTFORDSHIRE FOR OVER 20 YEARS
Hexagon IT have been serving businesses in Hertfordshire
from our offices in St. Albans for 20 years.
If you need help with IT, call us now. We're here to help.
Hexagon IT in Hertfordshire is here to help by providing you with a complete IT solution.
We'll implement secure IT services that utilise cutting-edge technology and Cloud computing.
We'll leverage your existing IT system and combine it with tried, tested and trusted IT technology and services.
We'll protect your data against cyber threats, help you provide flexible working practices and meet strict security compliance requirements.
Whether your IT system is on-premise, in the Cloud or a mix of the two, we'll ensure it runs smoothly and at its most efficient, so you can focus on growing your business.
With our round the clock support and fast, friendly responses from our expert Hertfordshire team, whatever IT problems crop up, we'll get you back to business in no time.
Take the first step towards a flexible, secure IT system that will help your business thrive, call Hexagon IT in Hertfordshire today on 01442 817 639 for your free consultation.
| | | Silver | Gold | Platinum |
| --- | --- | --- | --- | --- |
| Support | | | | |
| | Remote & Telephone | | | |
| | On site | | | |
| | Critical out of hours | | | |
| Secure | | | | |
| | Endpoint protection | | | |
| | Web filtering | | | |
| | Full vulnerability management & sw updates | | | |
| | Ransomware protection | | | |
| | Firewall & network management | | | |
| | Cyber Threat Awareness Training | | | |
| | Advanced email security | | | |
| Continuity & Recovery | | | | |
| | Office 365 backup for email and files | | | |
| | Full Workstation backup | | | |
| | Email archiving | | | |
| | Email continuity - in case O365 not available | | | |
| Manage | | | | |
| | Office 365 / Gmail management | | | |
| | Security and performance monitoring | | | |
| | Asset and license management | | | |
| | Starters and leavers processing | | | |
| Develop | | | | |
| | Dedicated account management | | | |
| | Quarterly review, advice and recommendations | | | |
| | Compliance to Cyber Essentials/PCI | | | |
| Concierge | | | | |
| | Configure and deliver equipment for new staff | | | |
| | Hold spare laptops/pc swap out direct to end users | | | |
Our Outsourced IT Services
Productive and Secure
Remote Working
You'll get advanced remote access technology so mobile staff can work securely and productively anywhere and on any device, improving business productivity while containing costs.
Mobile Information Security
and Control
You'll get advanced mobility and content technology to enable greater employee productivity wherever they're working and from whichever device, while safeguarding their privacy and protecting information security.
Rapid Cyber Threat Detection
and Mitigation
You'll be protected by advanced Cloud security and cybersecurity for rapid threat detection and mitigation — cybersecurity that meets the most demanding security requirements, covering networks, endpoints and email.
Business Continuity and Disaster Recovery
You'll get seamless workforce productivity during any major disruptive event while continuing to protect and control business information wherever it's required.
Meet ever-increasing security and compliance demands
Secure IT systems are vital for your business security, privacy and GDPR – as part of our service we can help you avoid non-compliance, hefty fines and reputational damage.
With the UK GDPR (substantially similar to EU GDPR) and the Data Protection Act 2018 form the regulations in the UK for collecting, processing and storing personal information.
Complying with these regulations is a real challenge for small businesses. In most instances the personal information is low risk such as name and address detail. However, in some cases we've dealt with, organisations are dealing with sensitive data such as medical information.
Organisations are require to take reasonable steps to protect personal information they hold. In the event of a data breach, evidence that this risk based approach has been taken can be vital.
Hexagon IT holds ISO27001 the international standard for an information security management system. This provides a good focus for the technical and operational requirements to reduce the risk of a breach. However, this is a significant undertaking (we know from achieving it). It fits us as we process and store significant amount of information on behalf of clients in our cloud systems. However, it doesn't lend itself easily to small business.
We've worked with a number of small businesses and not for profit organisations who process personal data some of it sensitive medical information. They need a simple but effective method to establish and crucially maintain compliance.
We've found the best approach is to use the IASME standard. This includes both Cyber Essentials (cyber security) and GDPR (data protection) elements in one standard specifically designed for small organisations.
It covers the key elements of:
We can help in two key areas:
The key is these ready-to-go business solutions are delivered as part of their outsourced services so they can quickly enhance what the IT capabilities have.
As part of your Outsourced IT Services, we deliver tried, tested and ready-to-go business solution so you can:
What's included in your contract:
We'll carry out daily, weekly, monthly and quarterly checks and processes to keep your IT system in good health.
We're not your average IT services company. We've nailed our on-boarding process to ensure pain-free migration with assistance and confidence-building every step of the way.
We won't ask you to commit to a long-term contract. If for whatever reason, we're not a good match for your organisation, we'll help you move and wish you all the best with no hard feelings.
"We can't thank Hexagon IT enough for their valuable support and guidance when we needed it most. We just wish we'd found them sooner."
Alan Little, Pocket Accounts
"We can't thank Hexagon IT enough for their valuable support and guidance when we needed it most. We just wish we'd found them sooner."
Alan Little, Pocket Accounts
"We can't thank Hexagon IT enough for their valuable support and guidance when we needed it most. We just wish we'd found them sooner."
Alan Little, Pocket Accounts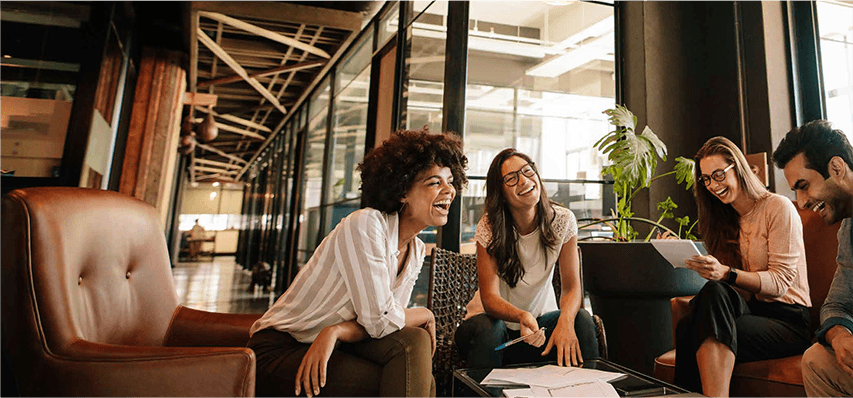 Get In Touch
Arrange A Free Consultation
Berkeley House, Barnet Road, St Albans, Hertfordshire AL2 1BG